Foot Golf Guide - Foot Golf Courses
Complete directory of foot golf guide courses. Search foot golf courses by state. Foot golf, an up and coming sport, is played with a soccer ball similiar to golf. Most courses are located on a golf course in a public park. Find you next foot golf game here.
Search Foot Golf Courses By State
Foot Golf Guide Blog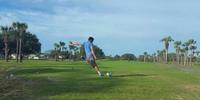 Footgolf is a sport which is growing in popularity as it is a great way to combine two of your favorite sports: football and golf in one. The aim of the game is that you have to kick a football into a...
---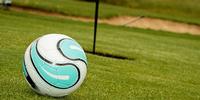 You keep hearing about FootGolf since it is the latest rage especially for the younger folks. You haven't tried it and you are thinking about it. Here is a special offer just for you! Grab a friend a...
---